Varied Honda Financing Options in Port Huron
Quick and Easy Financing Available at Cawood Honda
Drivers around Imlay City and Roseville MI who are searching for a new Honda or used car, truck or SUV should check out Cawood Honda and explore our large selection of vehicles. We are also an easy drive from Detroit and Flint MI. Deciding on proper financing can often seem tricky for inexperienced buyers; however, when you shop at Cawood Honda, our team of professionals near Clinton Township helps make the process easier. We want you to have a payment plan that fits with your personal budget, and our people can help guide you through the process, answering any questions you have along the way. There are many different plans available, and we think you'll find one that suits you.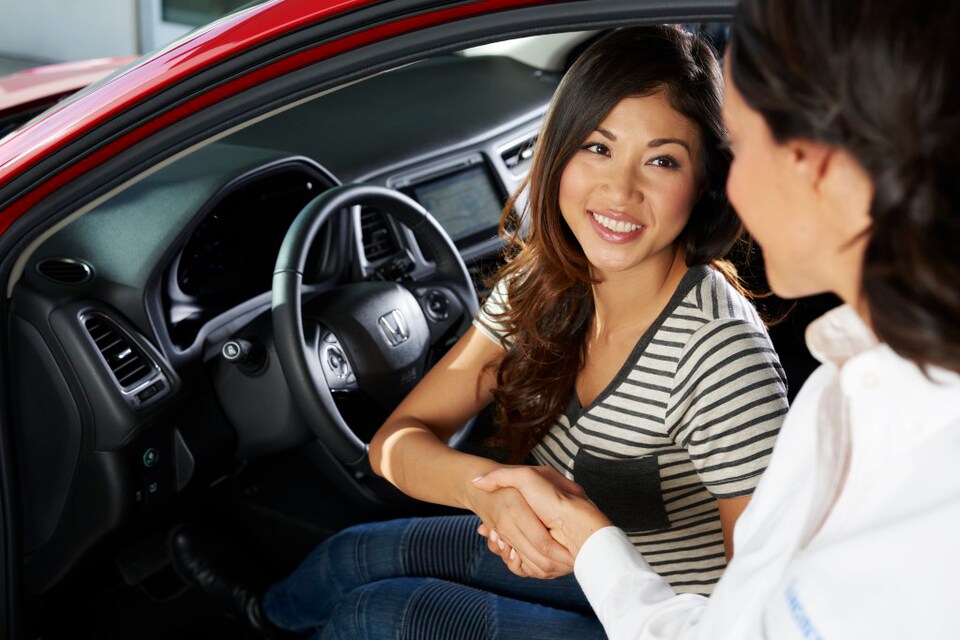 Buying Compared to Leasing
A question we get asked all the time is, "What is the difference between buying and leasing?" Depending on your own preferences and situation, it's likely that one option will appeal to you more than the other. Buying a vehicle means that you must make month-to-month payments until it is eventually paid off in full, after which you own it. A car can be re-sold or traded in for another one, as well.
Should you choose to go the leasing route in Roseville, MI, this is like renting a car for a specified period. In most cases, three or four years. Monthly payments are made throughout this period, and once the lease runs out, you return the car to us. You can lease it again or buy or lease a different vehicle if you like. Leasing is a good option for used car buyers from Detroit and Flint, MI. However, it's important to know that leased vehicles have mile limits and cannot be modified. If you have further questions regarding financing a vehicle with us, please call or visit Cawood Honda in Port Huron for more info.